In this workshop, we'll show you the way in the wonderful world of online events: energetic moderation and effective design of engaging workformats.
You will learn how to activate a group and how to be in charge; even from behind your screen.

Online just as much as in the physical space, participants want to be seen, heard and loved. The want to play a real part in the events, to have fun and to contribute to a tangible result.
You will have to make them feel truely connected; of being part of a 'temporary tribe', even when on screen.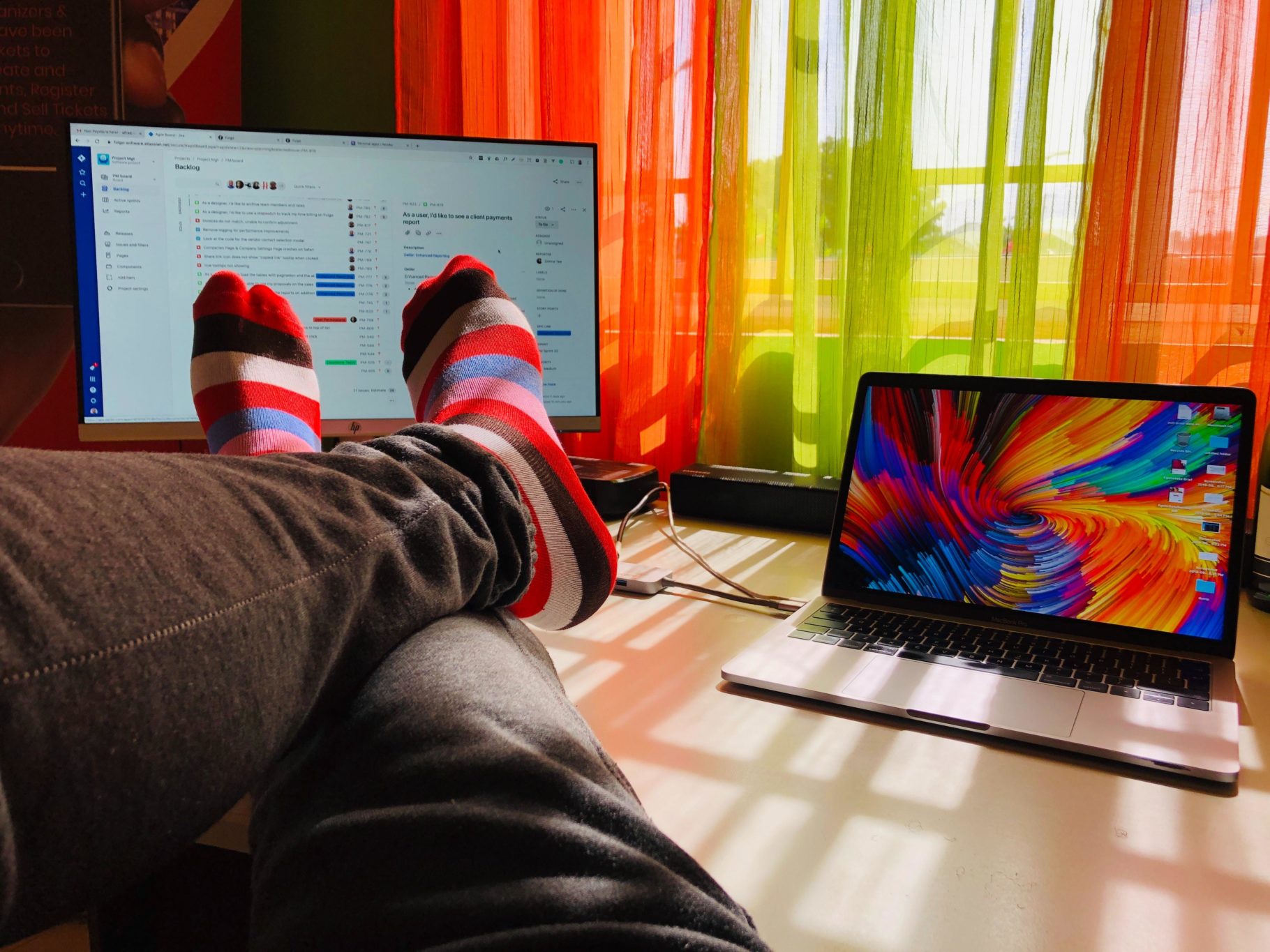 (Picture by Alfred Rowe on Unsplash)
We will practise the moderation of virtual groups and dive into making online meetings energetic and interactive.
We will touch upon four topics, spread over two (half) days.
On day 1 we will practise:

Opening/closing
Basic moderation
Various (sometimes hard) situations
Your camera-presence
On day 2 we'll dive into:
Interaction formats
Design of an effective program (timing, length etc)
Choice of platform/tools/team
What does it cost?
Rates are € 395 (corporate) or € 195 (self-employed).

For participants who register together, we have a great offer: you only pay € 450 for the pair, instead of € 395 per person.
The self-employed together only pay € 250, instead of € 195 each.
When is the next workshop?
On 10 & 11 June is the next session. Your trainer: Kjell Lutz
The workshop will run from 13h00-16h00 CET on both days.
Where can I ask questions or register?
Please contact info@mastersinmoderation.com or +31 646 113 994
Is this workshop also available in-company?
By all means! And we will gladly tailor it to your needs. A long list of organisations already worked with us.
Get in touch and we'll talk: info@mastersinmoderation.com
Terms & Conditions
To all our workshops, these rules apply:
The registration is only final, when you downpaid 50%.
The full registration fee should be on our account, 4 weeks prior to the training. If not, we can give your spot to someone else, without restitution.
When you cancel, there will be no restitution. You're allowed to sent replacement. When we find you a paying substitute participant (and we will try our best), we can offer you a place in an upcoming workshop at no extra charge.
Finaly: we are not the devil. We can always discuss solutions. And in case of force majeure, we will ofcourse find a way to settle.
Directly applicable learnings

Practice relaxed online moderation

Design interactive and engaging formats

Learn how to touch participants, even online