A tool is only as effective as its user. So even being extremely user-friendly, a thorough introduction will help you use ConsensIQ to its maximum potential.
As user/meeting-owner, working with a certified moderator ensures optimal effectiveness. As a moderator-facilitator, getting this certificate will be a valuable extra option in your toolbox.
This workshop will teach you two important things:
How to use ConsensIQ most effectively: how to build the perfect question? What kind of questions work best? For what challenges/dilemma's to use the tool; and when nót to? Etc.
How to manage the technology: how to enter a question? How to operate the tool? How to adjust questions and answers, while voting?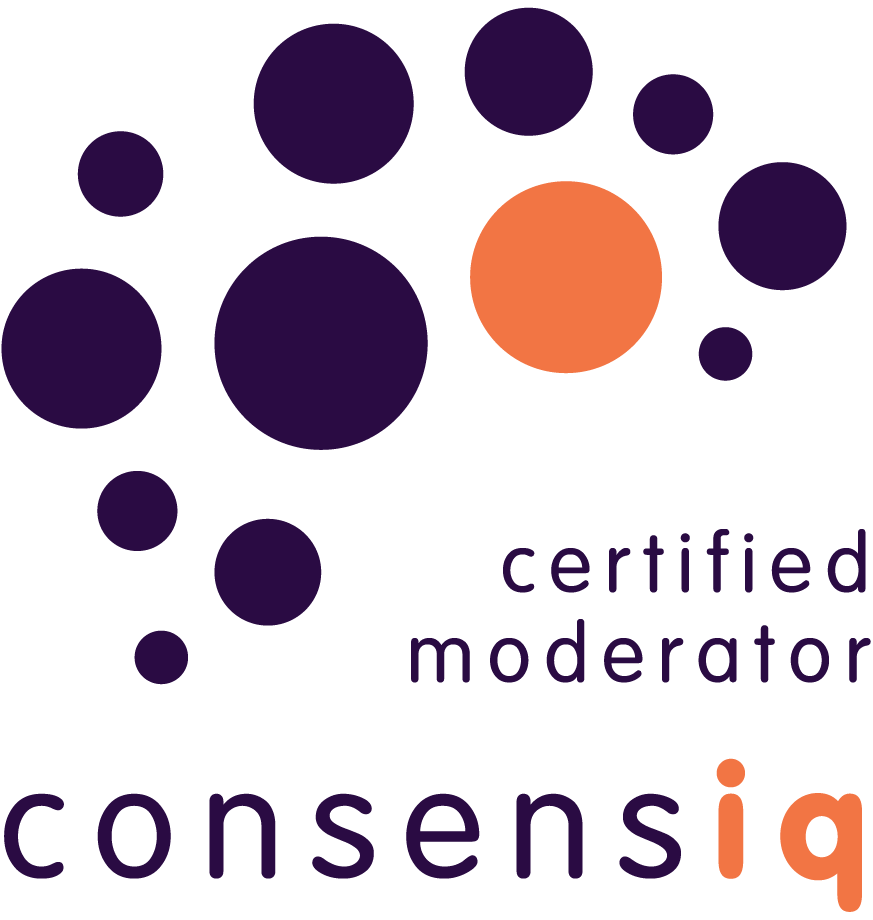 A self-employed moderator will pay € 500,= (plus VAT), including:
1 hour of personal coaching
official 'ConsensIQ certified moderator' logo
two times free use of the tool
10% discount on all use
For incompany moderators, the price is € 295 per person or € 2500 for a group of maximum 30 moderators (plus VAT; no extra's included).
(We're open to discuss 'cross-over options')
Any questions: info@consensIQ.com